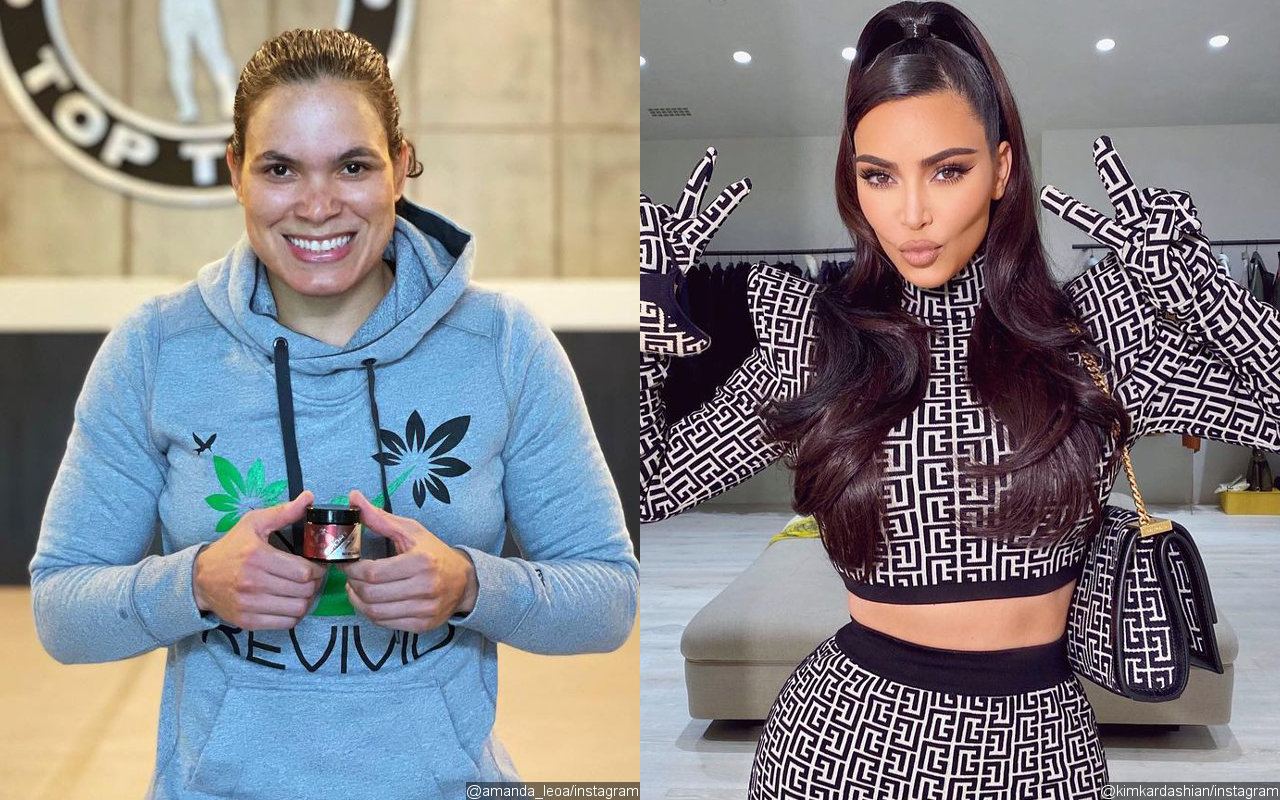 However, it is almost unlikely for the reality TV star to hop onto the boxing ring as she already has a lot of things on her plate amid her divorce from her rapper husband Kanye West.
AceShowbiz –
Now that Logan Paul and Jake Paul hit the boxing right to fight several prominent names, it seems like UFC champion Amanda Nunes is amused by the thought of fighting a celebrity. When Dana White threw Kim Kardashian's name as her potential opponent, Amanda appears to be loving the idea.
"Hey @KimKardashian let's do this? Lol," so Amanda jokingly tweeted on June 9. She doubled down her challenge in an Instagram post, writing, "Hey @kimkardashian let's make this happen? Lol Nunes vs Kardashian #exhibition."
UFC fighter Cris Cyborg appeared to be excited of it as well. "It is a fight that the fans want," so the fighter said. Meanwhile, Kim has yet to respond to the challenge.
Amanda's playful posts were in response to the UFC boss proposing a fight between Amanda and the "Keeping Up with the Kardashians" star. "Imagine if Kim Kardashian wanted to fight Amanda Nunes. How big do you think the fight would be? It would be huge," Dana told Farah Hannoun on UFC Arabia, criticizing the boxing exhibition match between Logan Paul and Floyd Mayweather, Jr.
"There's always going to be a market for that kind of stuff, there's always going to be people that are willing to put down 50 bucks for that. It would be a great event, but give me a f***ing break," he continued.
Much to Amanda's disappointment, however, it is almost unlikely for Kim to hop onto the boxing ring as she already has a lot of things on her plate right now. The SKIMS founder is now having a legal battle with her estranged husband Kanye West after she filed for divorce earlier this week. The TV personality, who was previously married to Damon Thomas and Kris Humphries, recently confessed emotionally in an episode of "KUWTK" that she felt like "a failure" over her divorce from the "Flashing Lights" rapper.
"I feel like a f**king failure, that it's like, a third f**king marriage," she said through tears. "Yeah, I feel like a f**king loser. But I can't even think about that like, I want to be happy."
She went on to say, "I just, like, honestly can't do this anymore. Why am I still in this place where I'm stuck for years? [Kanye] goes and moves to a different state every year. I have to be, like, together so I can raise the kids."