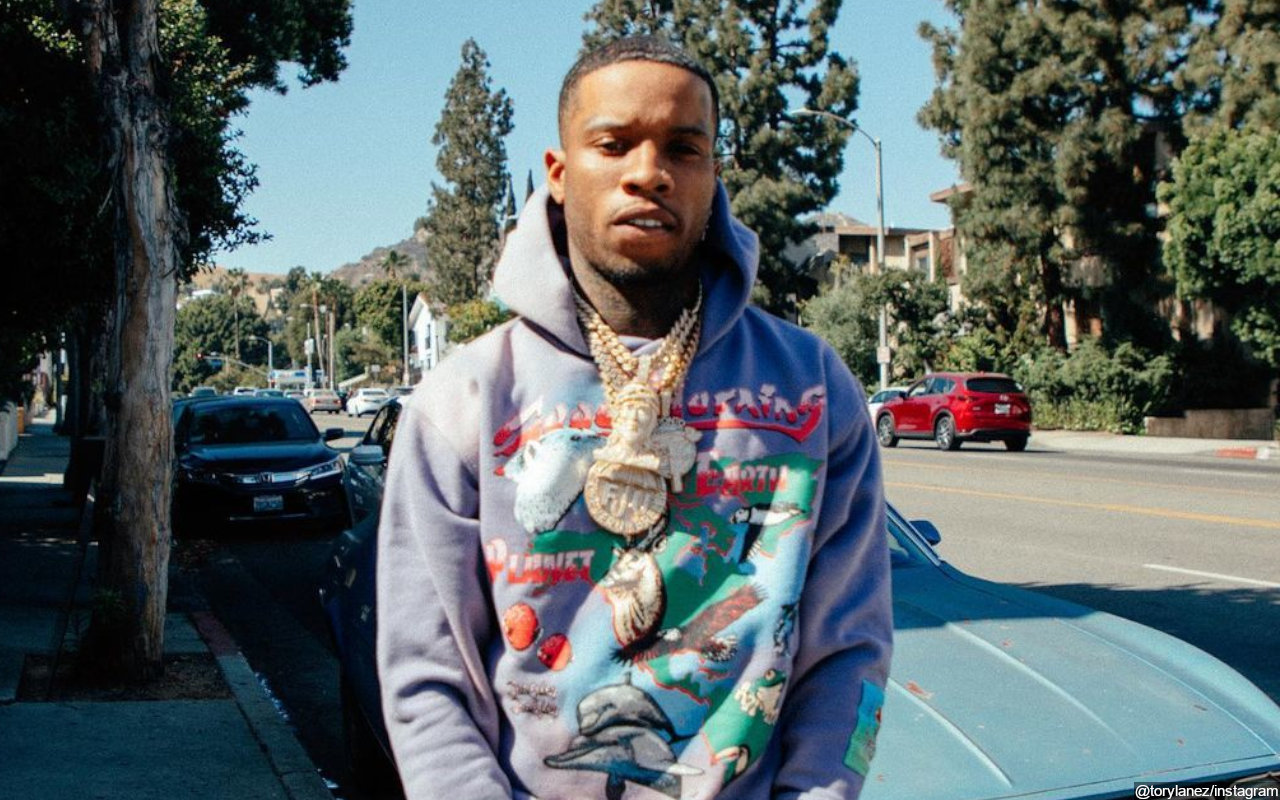 When speaking out about the accident that nearly took his life, the 'Say It' spitter admits that he suspiciously feels 'like someone knew to crash' into his vehicle.
AceShowbiz –
Tory Lanez has been left questioning about his "strange" car crash. After being involved in a tragic accident that nearly took his life, the "Say It" rapper openly shared his belief that he was actually being targeted.
Taking to his Twitter account on Thursday, June 24, the musician, whose real name is Daystar Peterson, suggested that he might have been a target. "Strange," he wrote about the accident. In a following tweet, he continued expressing his suspicion. "It almost felt like someone knew to crash into us," he tweeted, adding three thinking face emojis.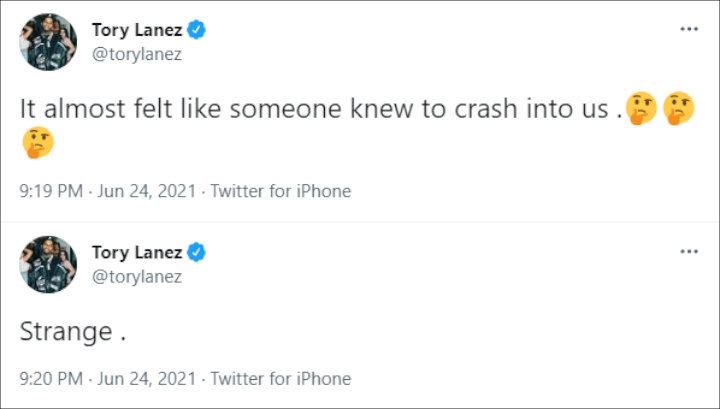 Tory Lanez expressed his suspicion of the car crash via Twitter.
Prior to the tweets, Tory revealed that he was involved in an accident on his Instagram Story. In a clip that displayed the extent of the damage on his black SUV, the 28-year-old rapper could be heard saying, "We almost just died. We got into a car accident in a f***ing Uber." He also showed off the other car that appeared to have crashed into a gas station sign. "Oh my gosh, bro," he added.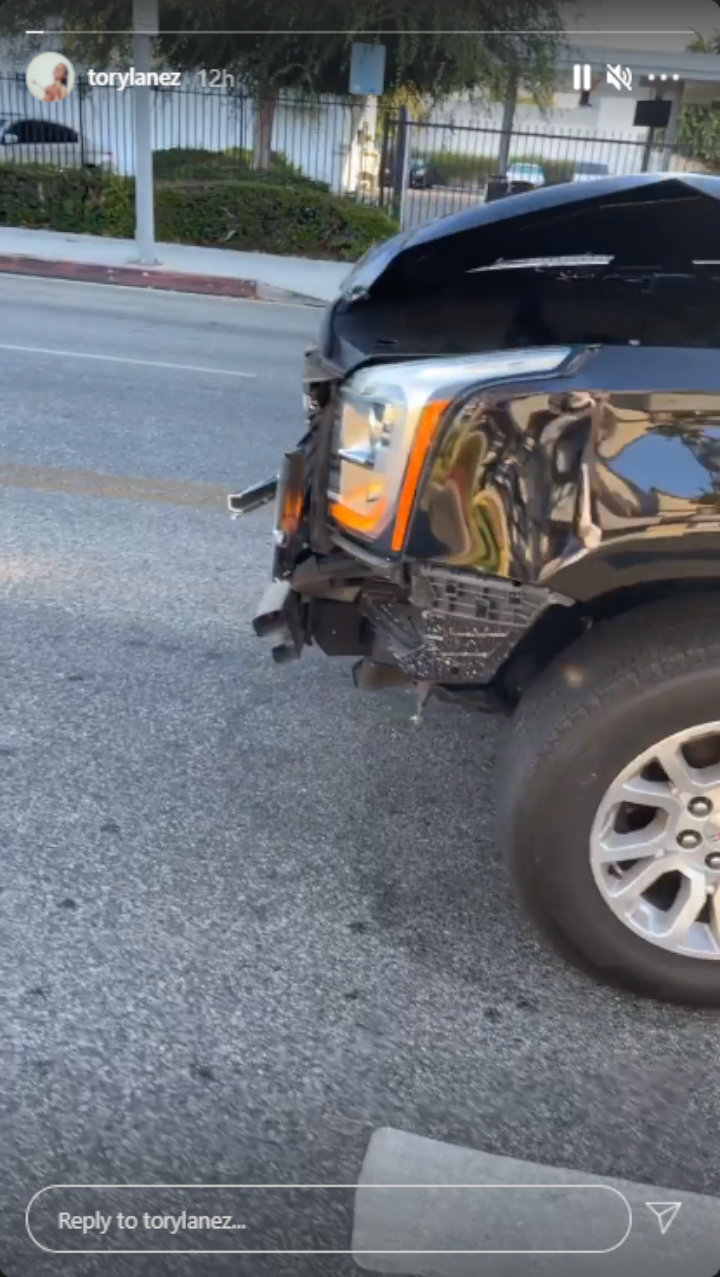 Tory Lanez shared a glimpse at the car accident.
The car crash happened amid Tory's felony assault charges in connection with the shooting incident involving Megan Thee Stallion back in July 2020. He had pleaded not guilty, and faces up to 22 years in prison if convicted.
About the incident, Megan claimed to have gotten shot in both feet. "I was shot in both of my feet and I had to get surgery to get the s**t taken out, to get the bullets taken out," she said in tears during an Instagram Live. "I had to get surgery. It was super scary. It was just the worst experience of my life and it's not funny."
As words came out that Tory was likely to be the one who shot Megan, many quickly slammed the Canadian rapper. Others went as far as creating a petition urging the government to deport the Juno Award-winning artist to his native country of Canada and ban him from entering the U.S.
"He literally shot her twice, deport that leprechaun back to where he came from," someone who supported the petition said. Another cried, "Get him deported and prosecuted. We will no longer accept thiz violent abuse towards Black women. When will our lives matter?" A third one stated, "Oh let me sign this. I want his peanut sized a** banned!!!"
Despite the backlash, Tory maintained his innocence. Firing back at a claim that suggested he should be jailed, he tweeted, "Lol it's like y'all don't understand….. if I was supposed to be in jail …. I would be in jail …. please leave me alone …. I'm TIDE BLEACH BIHHH." He went on to add, "And dats on 'innocence' bihhh."
Next article
Rosie O'Donnell Says She 'Will Always Love' Tom Cruise While Dubbing 'Scientology' Scary