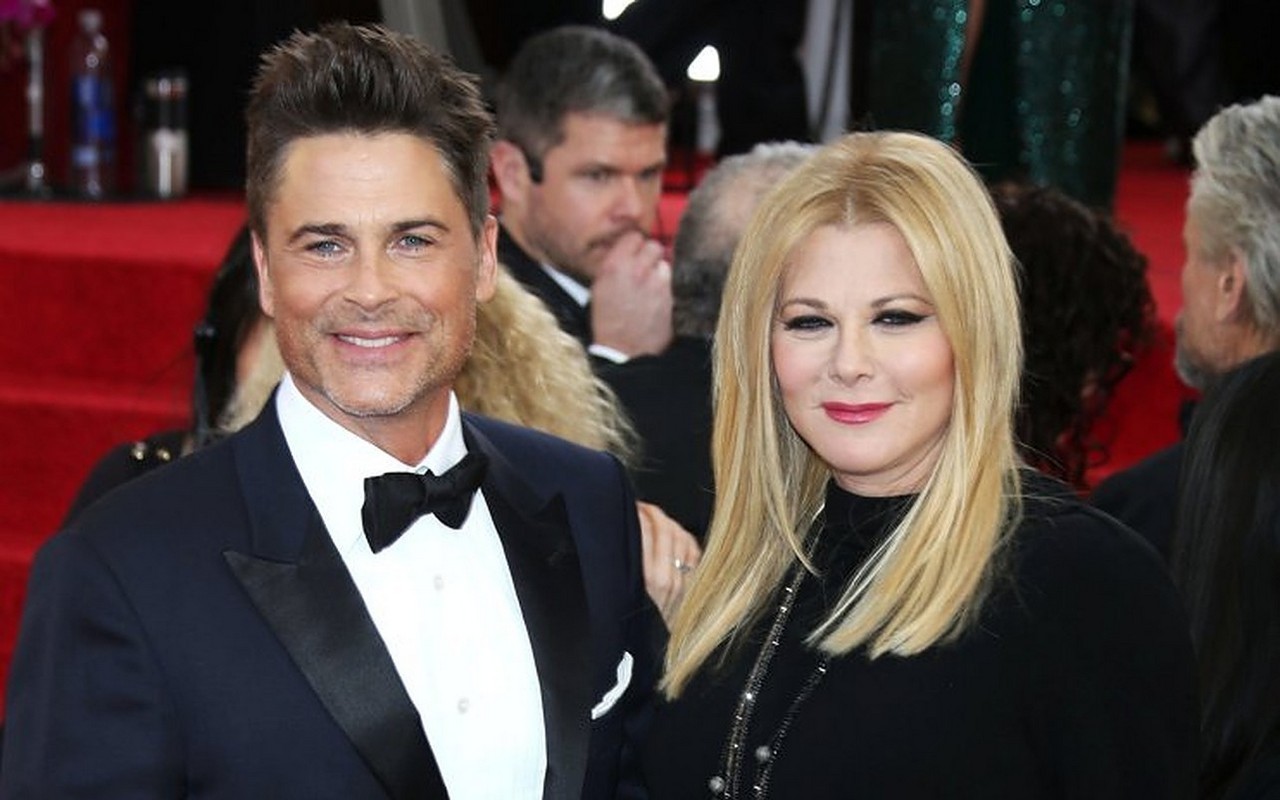 The 'Parks and Recreation' actor surprises his wife Sheryl on her birthday by signing her up on her favorite game show which is hosted by Steve Harvey.
AceShowbiz –
Rob Lowe served up a great birthday gift for his wife by signing up for a surprise stint on her favourite TV show.
Lowe joined Sheryl Berkoff on "Celebrity Family Feud" after convincing her he was shooting a series of birthday video messages recorded by family members and friends.
"The producers were telling me this – they said it was your birthday, it was your whole dream you wanted to be on the show, so Rob made it happen," "Family Feud" host Steve Harvey told the crowd before playing a video of Sheryl's surprise.
A message then read, "Sheryl thinks Rob is producing a video for her birthday… with family and friends interviews shot on a stage."
"Oh my God, honey," stunned Sheryl said upon realising she was actually on the set of her favourite game show without realising she was actually there to play the game.
"You better get ready…," Rob told his wife. "It's very real. We're playing for charity."
"How cool is that? She's finally playing Family Feud," Harvey told the live studio audience.
Rob Lowe has been married to Sheryl since 1991 after they met on a blind date. They have two son Matthew and John.
Last month, Rob Lowe thanked his family for "putting up" with him during his struggle with drug and alcohol addictions as he celebrated 31 years of sobriety.
Meanwhile, the actor credited Demi Moore for inspiring him to check himself into rehab. "She was the first person I ever knew that got sober; she was a huge inspiration to me," he revealed in a chat on "The View".
"It was the 80s and we were all doing our thing, and I just remember thinking, 'Woah, if that girl can get sober, anybody can…' Everybody has that person in their life, where they go, 'That's a great example…' so (she was mine)."