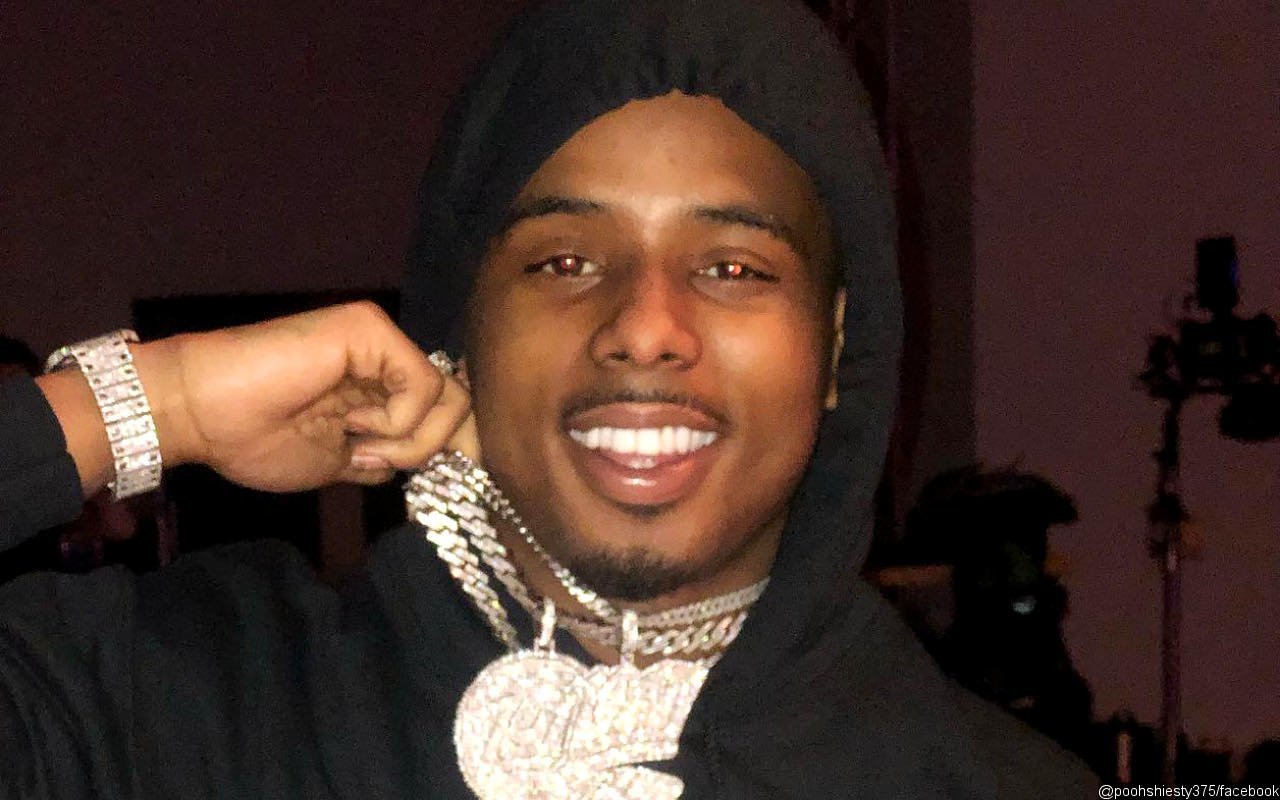 The 'Back in Blood' rapper, who was initially given a $10,000 bond from a Miami-Dade judge in his latest shooting case, reportedly will stay behind bars until trial.
AceShowbiz –
Pooh Shiesty may need to wait a little longer to get his freedom back. Having been arrested for days for his recent Miami shooting case, the "Back in Blood" rapper reportedly will remain behind bars until trial since his bonds got revoked.
Offering a new update of the 21-year-old's legal trouble was reporter David Ovalle of the Miami Herald. Making use of Twitter, David penned, "NEW: Judge Venzer won't release rapper Pooh Shiesty from jail. He's now got two open felony cases involving gun violence in Miami. 'There is not a chance I am giving this kid a bond right now.' "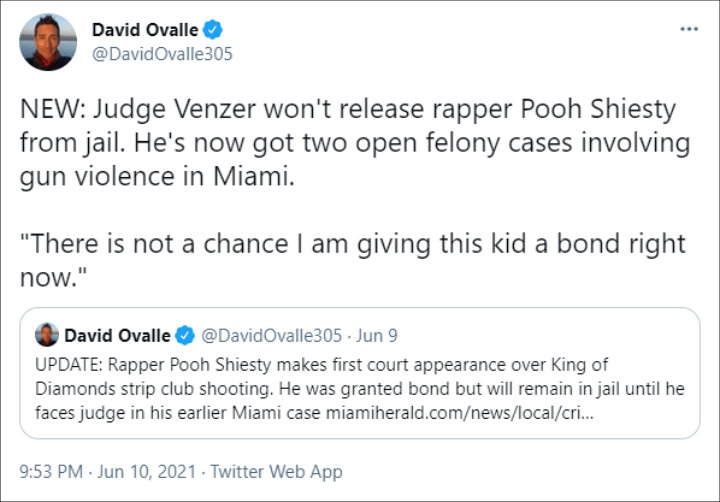 David Ovalle revealed that Pooh Shiesty's bonds for his shooting cases got revoked.
The news came after Shiesty made his first court appearance for his Miami-Dade shooting case on Wednesday, June 9. At first, he was granted a $10,000 bond by a judge although he was requested to stay away from the King of Diamonds nightclub upon his release.
However, after appearing in another hearing on Thursday, June 10, another judge decided to keep the Memphis native in prison. His other bond in his October 2020 shooting case also got revoked. He is now scheduled to make another court appearance on June 29.
Shiesty, who is signed to Gucci Mane's 1017 Records label, turned himself in around 2.00 P.M. on Tuesday, June 8. He was charged with aggravated battery with a deadly weapon, a felony.
Shiesty was said to have shot one of security guards at the King of Diamonds nightclub at 4 A.M on May 30. On what led to the incident, he was allegedly caught in an altercation after he got robbed for $40,000 while he was taking the stage.
In his previous case, Shiesty reportedly fired gunshots to two people in Bay Harbor Islands, Florida following a failed drug and sneaker deal. Although he was charged with armed robbery, aggravated battery with a weapon and aggravated assault with a firearm and petty theft, he managed to get released from jail in March after pleading not guilty.