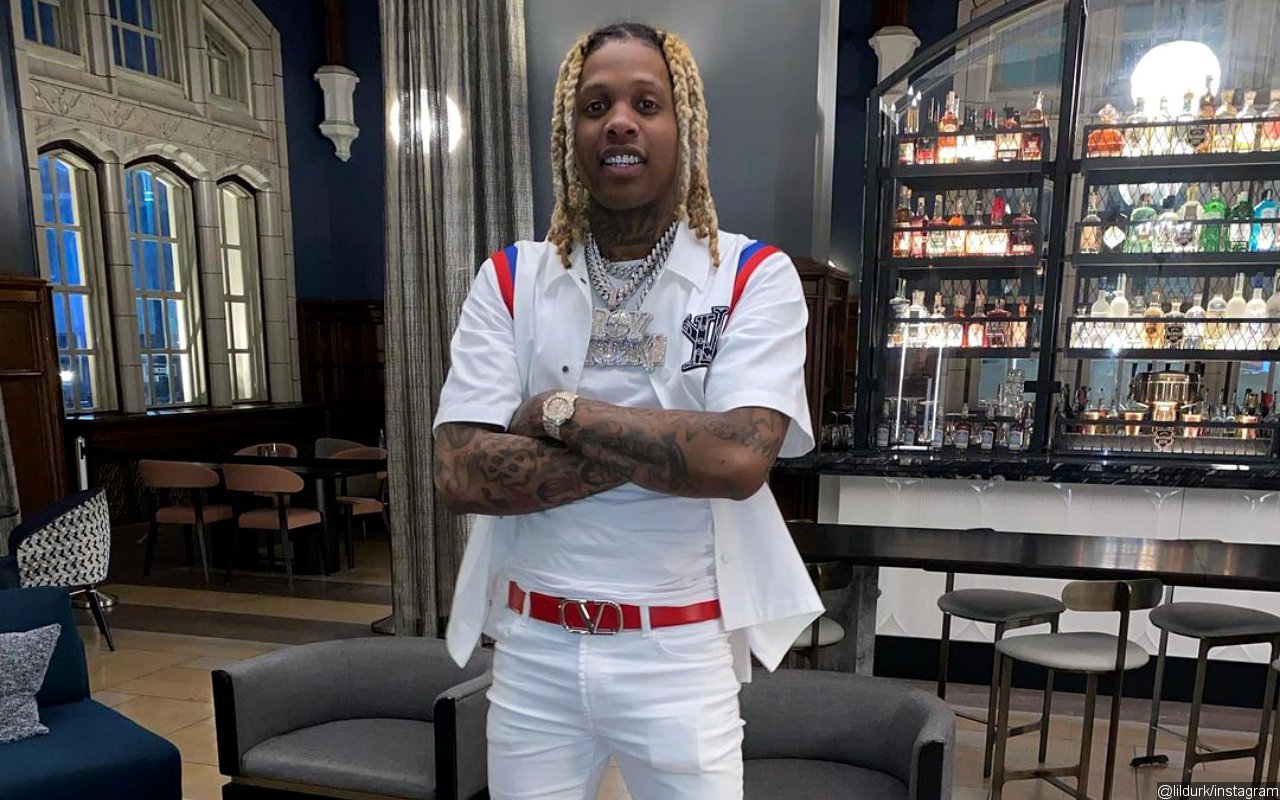 A woman named Travonna, who claims she gave birth to the rapper's son seven years ago, tells Tasha K that she used to give the 'Laugh Now Cry Later' hitmaker 'rides to the studio' and buy him 'White Castle.'
AceShowbiz –
Lil Durk has been accused of being a deadbeat dad. A father of six, the rapper has apparently disappointed one of his baby mamas for allegedly abandoning their seven years old son, now that he has gained fame and fortune.
The alleged baby mama named Travonna aired out her displease with Durk, whose real name is Durk Derrick Banks, during an interview with blogger Tasha K. The woman claimed she used to help the 28-year-old star financially when he was still struggling with his career, but now he allegedly has completely forgotten her and their son.
"Seven years ago when my son was born, you were not who you are now," the woman lamented. "I was giving you rides to the studio and buying you White Castle because you had to wait for checks for different stuff when you were with other companies."
She went on calling out Durk, "You didn't even have title to your money." Noting that the Chicago native isn't like what he claims to be in his song as a father, Travonna added, "Now you stacking it up and you're talking about how you take care of all of your kids but you ain't sent my son nothing! You buy designer, you always brag about taking care of your homies in jail, and my son is just completely exed out of the whole equation constantly."
Travonna claims that she has not stayed in contact with Durk. She also shared photos of her son to Tasha K, who featured them on her YouTube video.
It's unclear which one of Durk's children that he allegedly shares with Travonna, but he has a 7-year-old son named Zayden. The "Laugh Now Cry Later" hitmaker also shares two kids, 9-year-old son Angelo and 7-year-old Bella, with his high school sweetheart Nicole Covone. He has 6-year-old son Du'mier with another woman, as well as 4-year-old daughter Skylar and 2-year-old Willow who were also born to separate mothers.
Next article
Justin Bieber Flexes His Futuristic Rolls Royce During Date Night With Wife Hailey in Beverly Hills