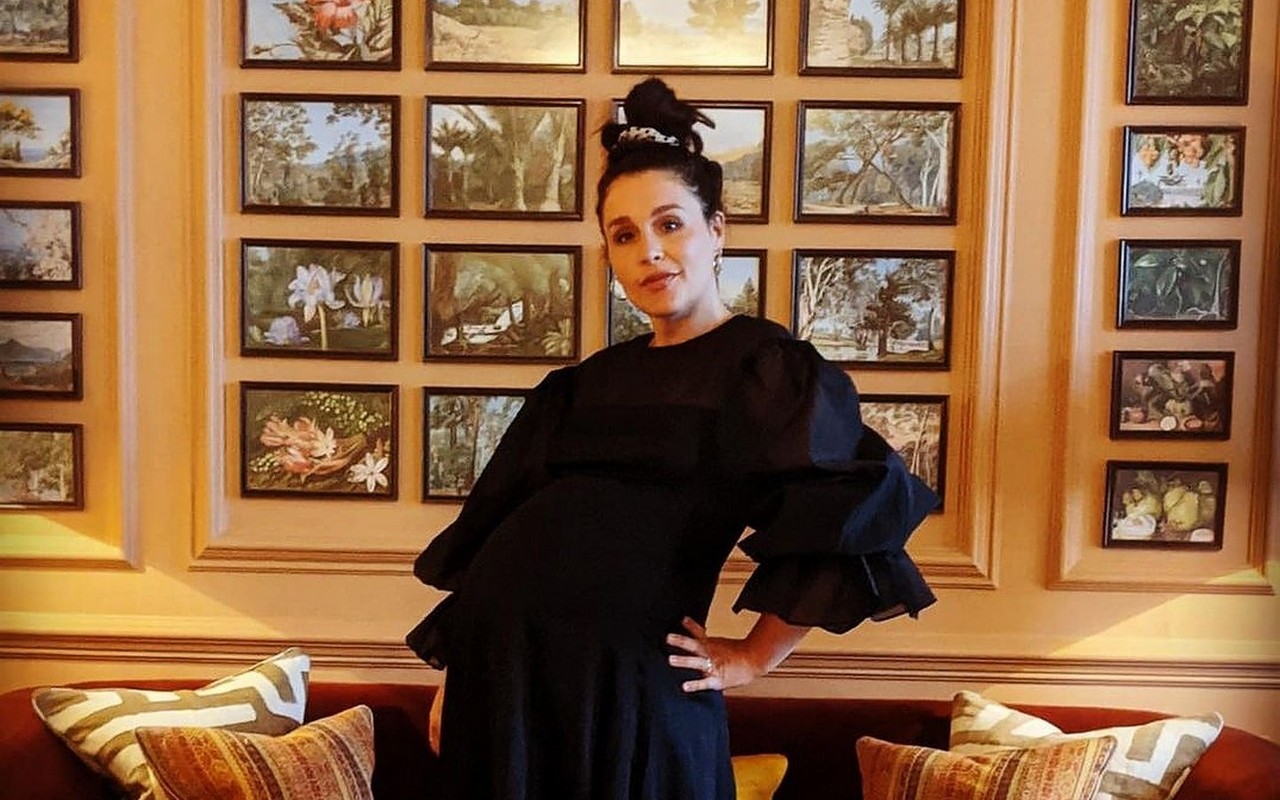 Congratulations are in order for the 'Wildest Moments' star as she proudly shows off a bouncing baby boy after delivering her third child with husband Sam Burrows via home birth.
AceShowbiz –
Singer Jessie Ware is a mum of three after giving birth to a son with husband Sam Burrows.
The "Wildest Moments" star confirmed the tot's arrival by posting on Instagram, writing, "Our beautiful baby boy arrived safely at home on Thursday evening! (15Jul21)."
She continued to thank those who helped bring her newborn into the world, including her personal trainer spouse for "the 5am sideways walks up a hill, the slow dances, the hardcore back rubs and the constant encouragement and confidence you had in me."
"It took a village of mighty women (and Sam) to get this little man here and I'm so so grateful. We are so very lucky to have the NHS and the special people that work there," she concluded.
Alongside her caption, Jessie shared some pictures of the family's new arrival, including one of her being monitored in hospital, one in a birth pool at home, one breastfeeding and a gorgeous black and white snap of herself, Sam and their baby boy.
Jessie and Sam are already proud parents to a daughter, four, and a son, two.
The couple wed on the Greek island of Skopelos in August, 2014.
She announced her latest pregnancy in February this year.
She previously talked about motherhood. Like most of the working mothers, she struggled to juggle her work and family. "I think you punish yourself when you have children," she said. "I feel I worked too hard when my daughter was born, out of fear that I maybe wouldn't be accepted."
So when the lockdown hit last year, she was thankful to finally take a break from her hectic schedule and have more quality time to spend with her family.
Next article
'Loki' Director Rules Out Returning to Season 2