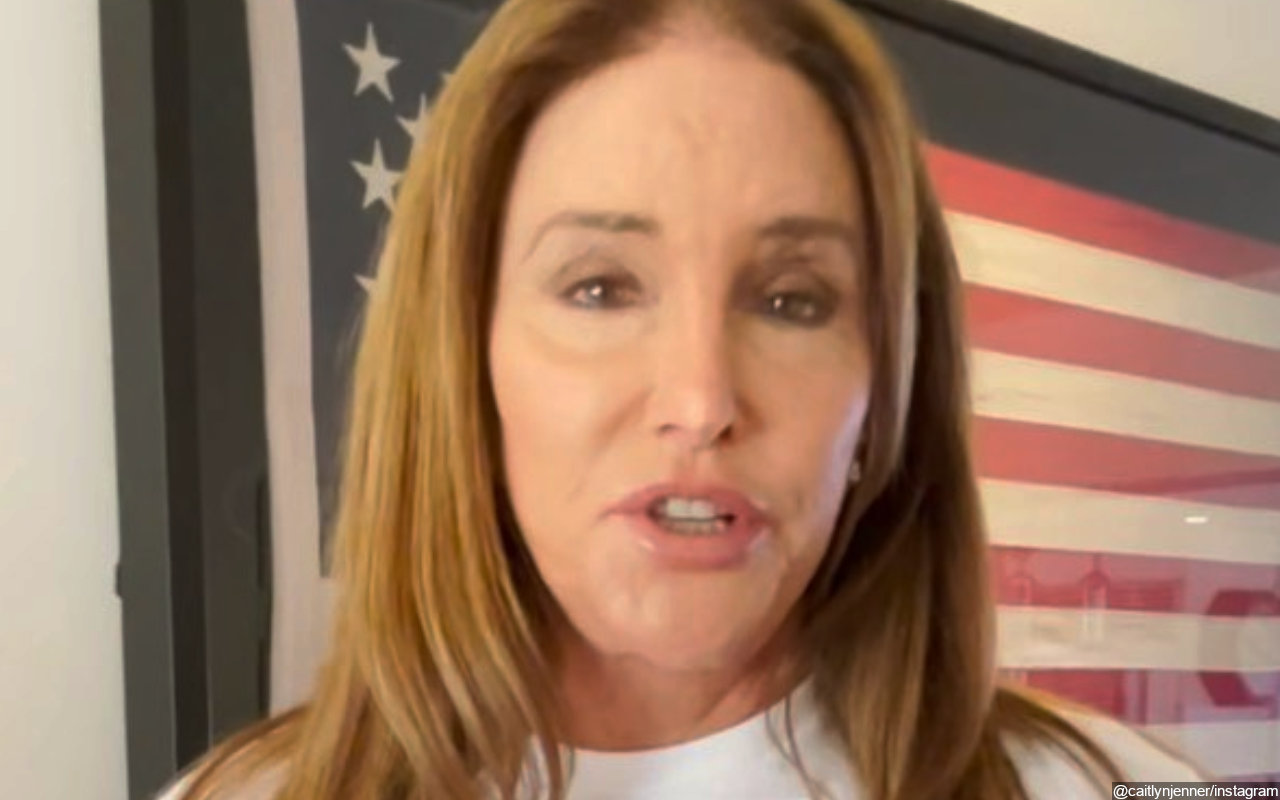 Setting the record straight, the former 'Keeping Up with the Kardashians' star declares that she has not 'paused' her campaign at all and she is preparing to launch 'a multi-week bus tour' across California.
AceShowbiz –
Caitlyn Jenner is assuring that she is not pausing her campaign. After finding herself being reported to have traveled out of the state to film "Celebrity Big Brother", the former "Keeping Up with the Kardashians" star insisted that she and her campaign team are in "full operation."
"My campaign team is in full operation as am I," the 71-year-old tweeted on Friday, July 16 after Australian outlets reported that she had touched down in Sydney this week with just two months before California's gubernatorial recall election. The former "I Am Cait" star continued, "I am in this race to win for California, because it is worth fighting for."
In another tweet, Caitlyn penned, "I have not paused my campaign at all. I am preparing to launch a multi-week bus tour across CA." The retired Olympic gold medalist also wrote, "I am honoring a work commitment that I had made prior to even deciding to run for governor. There is no pause at all on this race to save CA!"
On the same day, Adelaide tabloid The Advertiser reported that Caitlyn will be quarantining for two weeks in Sydney before beginning filming on the new season of "Celebrity Big Brother". While the show has yet to confirm the Republican candidate's casting on the program, according to the outlet she is expected to be paid roughly $372,500 for the appearance.
Caitlyn first announced her bid for California governor back in April, revealing that she was running on a Republican platform that includes lowering taxes and loosening regulation to make California more pro-business. "I have been a compassionate disrupter throughout my life, from representing the United States and winning a gold medal at the Olympics to helping advance the movement for equality," she said. "As Californians, we face a now-or-never opportunity to fundamentally fix our state before it's too late."
Later in May, the reality star released her first campaign video. In the 3-minute clip, she spoke about her goal to restore the Californian dream and taking a jab at "career politicians" Gavin Newsom and Nancy Pelosi for breaking COVID-19 health protocols.
Next article
Blake Lively Blasts 'Deceitful' Paparazzi for Allegedly Stalking Her Children