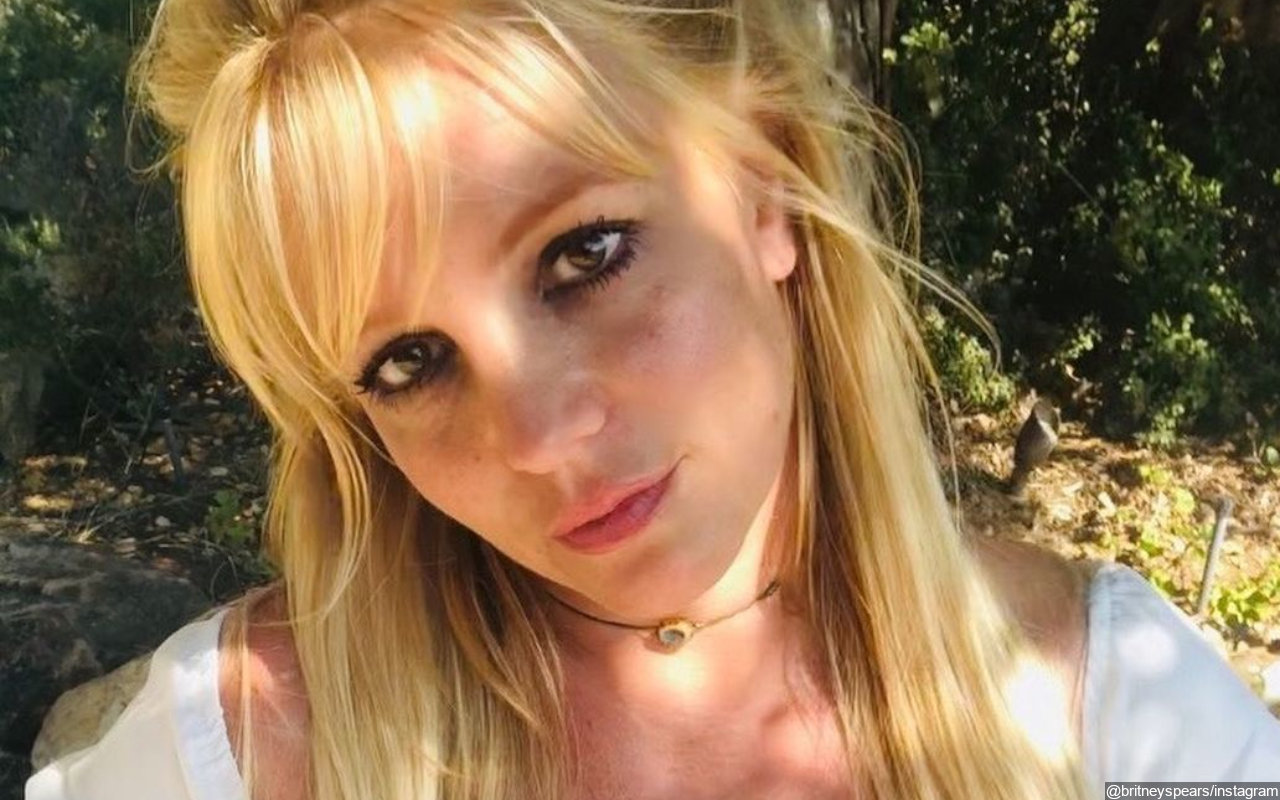 In a cryptic Instagram post, the 'Oops!… I Did It Again' songstress blasts 'the people closest' to her who 'have the nerve to say anything about my situation just to save face for yourself publicly.'
AceShowbiz –
Britney Spears has a message for those who show fake love to her. A number of people have shown their support for the pop star amid her conservatorship battle, but she has noted that some of them were apparently ingenuine.
On Friday, July 16, the 39-year-old shared a cryptic message on her Instagram page. "Never forget who ignored you when you needed them and who helped you before you even had to ask," read a quote on the image.
Britney added in the lengthy caption, "There's nothing worse than when the people closest to you who never showed up for you post things in regard to your situation whatever it may be and speak righteously for support … there's nothing worse than that !!!!"
"How dare the people you love the most say anything at all …," she angrily wrote, "did they even put a hand out to even lift me up at the TIME !!!??? How dare you make it public that NOW you CARE … did you put your hand out when I was drowning ???? Again … NO …"
Warning those people to stop publicly speaking about her, she continued, "so if you're reading this and you know who you are … and you actually have the nerve to say anything about my situation just to save face for yourself publicly !!! If you're gonna post something …. Please stop with the righteous approach when you're so far from righteous it's not even funny …. and have a good day !!!!! PS if you're reading this today and you can relate …. I'm sorry because I know what it's like … and I send you my love!!!!"
It's unclear whom Britney's message was directed at, but it arrives after her mother and sister appeared to have reacted to the singer's small court win in her conservatorship battle. Shortly after the "…Baby One More Time" hitmaker was granted the right to hire her own private lawyer for her case, Lynne Spears and Jamie Lynn Spears shared cryptic posts on social media.
The 66-year-old mom took to Instagram to share a bible verse from the book of John that read, "The light shines in the darkness and the darkness has not overcome it." Jamie Lynn, meanwhile, turned to her Instagram Story to post a note that read, "Once you choose hope, anything's possible." Hours later, she penned in another post, "Dear Lord, Can we end this bull s**t once and for all. Amen."
Meanwhile, Britney's ex-husband Jason Alexander recently claimed he was tricked into annulling their brief marriage and called for the end of her conservatorship. "They (the people managing Britney's affairs) told me if I would sign the contracts – the annulment – they would let me and Britney continue our relationship, and if we felt the same way in six months they would give us a proper marriage," he said in the July 13 edition of the "Toxic: The Britney Spears Story" podcast.
"I thought that's what the truth was," he went on claiming. "They were allowing Britney and I to still have phone communication." But Jason later found out he'd been completely cut off. When he tried to make contact with Britney after 30 days, the line had been disconnected.