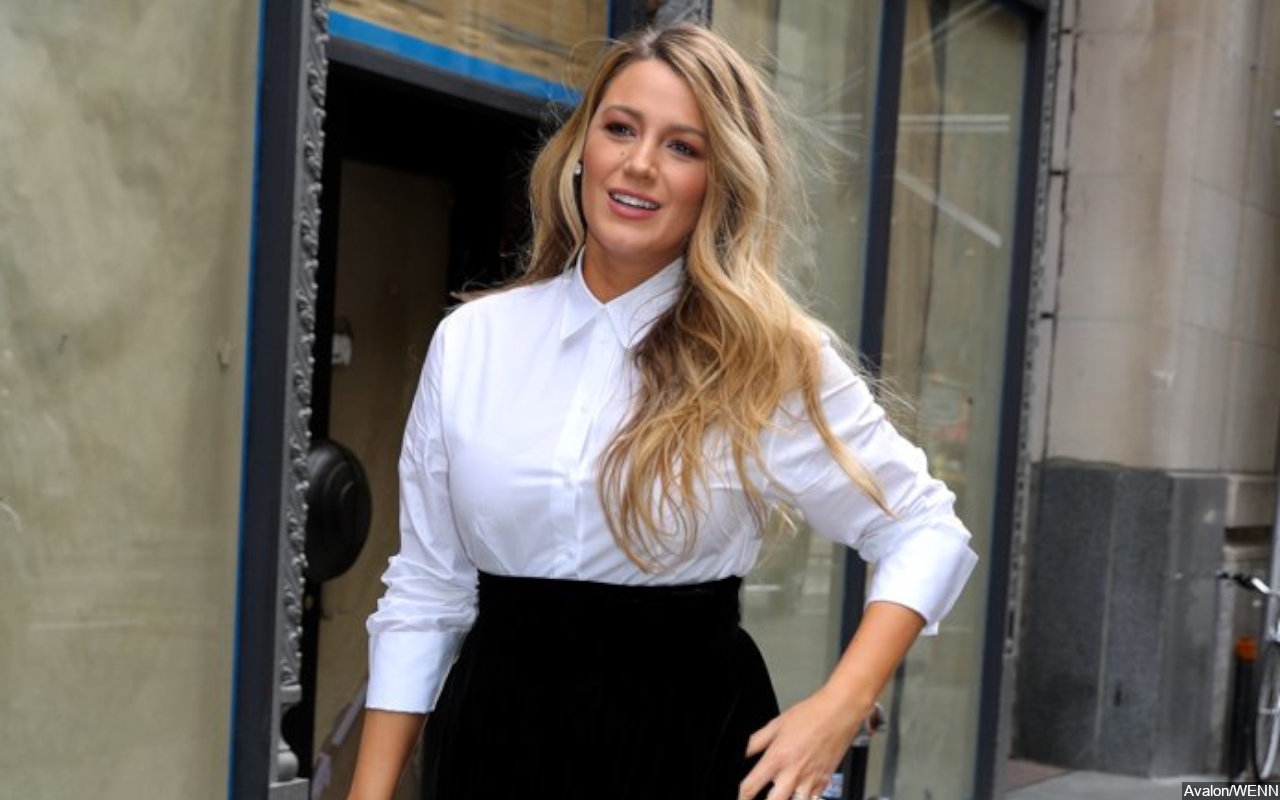 The wife of Ryan Reynolds calls out photographers who stalk her children 'all day' in a lengthy Instagram comment, asking, 'Where is your morality here?'
AceShowbiz –
Blake Lively will not let stranger invade her children's privacy. The "A Simple Favor" actress made use of her Instagram account to call out Daily Mail for allegedly stalking her children "all day." The actress also dubbed the outlet "deceitful" for editing some pictures to make it look like she's happily waving.
"My children were being stalked by a men [sic] all day. Jumping out. And then hiding. A stranger on the street got into words with them because it was so upsetting for her to see," Blake wrote on Friday, July 16. The 33-year-old then shared that she tried to "calmly approach" the photographer who would "run away" before reappearing to take more photos.
The wife of Ryan Reynolds continued, "Do you do background checks on the photographs you pay to stalk children? Where is your morality here? I would like to know. Or do you simply not care about the safety of children? The photographers who would speak to me, I was able to agree to smile and wave and let them take my picture away from my children if they would leave my kids alone. Because it was frightening."
"Tell the whole story @dailymailau. At minimum, listen to your followers. They too understand this is dark and upsetting that you pay people to stalk children," Blake added. "Please stop paying grown a** men to hide and hunt children. There are plenty of pictures you could've published without the kids. Please delete. C'mon. Get with the times."
This arrives after Blake's close friend Gigi Hadid expressed similar concern. In an open letter, Gigi requested paparazzi and social media fan accounts to not publish photos of her and Zayn Malik's 9-month-old daughter Khai.
"For a child, I can imagine that close or dramatic paparazzi frenzies must be overwhelming and disorienting…it still is as an adult that understands and deals with it often," the supermodel shared. "I appreciate you taking the time to read this and hope you can understand where I'm coming from."
Next article
Richard Sherman 'Deeply Remorseful' Despite Pleading Not Guilty to Five Misdemeanor Charges