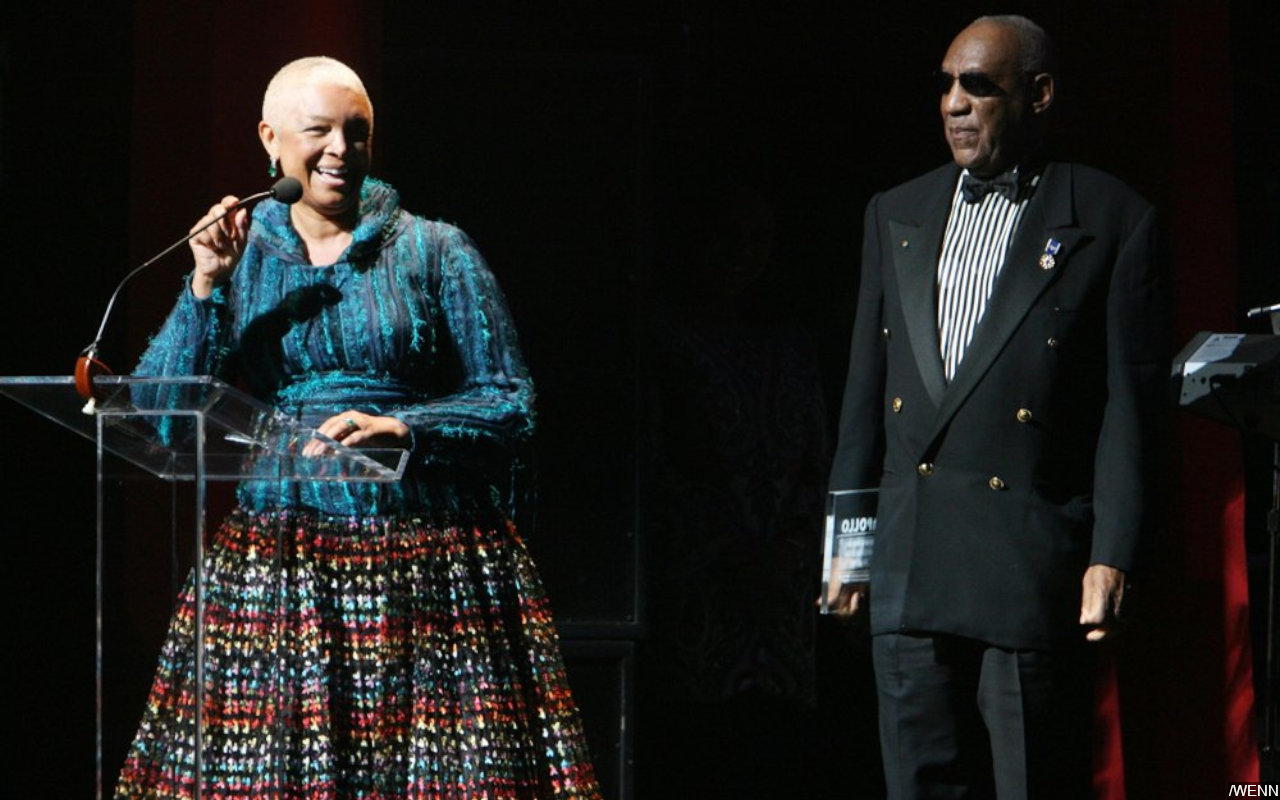 A representative for the disgraced actor says people are reading too much into the line after the 77-year-old TV producer has been spotted without her wedding ring on.
AceShowbiz –
Bill Cosby's wife Camille Cosby has raised questions about her marital status to her actor husband after she was spotted without her wedding ring on. The 77-year-old TV producer ditched the band during an outing on Friday, July 16.
Camille was walking into a building in New York City that day when her left ring finger was looking different than usual. She, however, wore other accessorizes on her left hand, a red watch and a colorful bracelet.
Despite her ringless appearance, a representative for Bill has denied that there's any trouble in the couple's marriage. The disgraced actor's spokesman Andrew Wyatt has insisted that the pair are very much together and that people are reading too much into it.
"I know many people who don't wear rings and they haven't worn them in 30 years," the spokesperson insisted. "It's hilarious because Mr. & Mrs. Cosby have been happily married for 57 years and counting."
Andrew added that the rumors started as haters were digging for a negative story about Bill. "These are the same 'media insurrectionist,' who are angry that this intelligent, strong and vibrant Black Woman, Mrs. Cosby stood by her husband, as well as vehemently proclaimed Mr. Cosby's innocence," he told TMZ.
Andrew previously described Bill and Camille's July 1 reunion after he was released from a Pennsylvania state prison on June 30 as "like watching teenage love." He went on detailing, "The way she touched him and said, 'Billy.' He said, 'My dear Camille.' "
Camille has been staying by Bill's side after he was embroiled in sexual assault scandal involving multiple women. After his release, he went straight from prison to his Pennsylvania mansion, and then to New York to be reunited with Camille. They have been living together at their Upper East Side townhouse since then.